We provide industrial lifting equipment (both on rent and for sale) and customized lifting solutions required during cargo and transportation. Ships, boats, buses, cranes, train coaches, trucks, heavy containers, etc. are just some of the items that we frequently lift.
We have all the necessary equipment and tools that allow workers to safely and efficiently move heavy materials and products. Our aim is to securely move heavy industrial items during cargo and protect them from any physical damage.
The capacity of our industrial lifting equipment ranges from 3.5 Ton unto 350 Ton. Higher capacities are also available upon request.
Our Heavy Duty Lifting Equipment Includes:
Polystyrene flat webbing sling

Lifting shackle

Chain sling

Soft round sling/polystyrene grommet

Wire rope sling

Truck lifting gear

Container spreader

Modular lifting beams

Crane mats
We also have a team of lifting experts that allows us to provide customized lifting solutions to our clients depending on their requirements. We provide lifting solutions to various industries including oil and gas, shipping, vessel owners and operators, power & energy, heavy engineering, automotive, pharmaceutical, aeronautical & aviation, storage, and many more.
Have a project in mind? Get in touch with us to discuss your lifting requirements and get customized solutions directly from our lifting experts.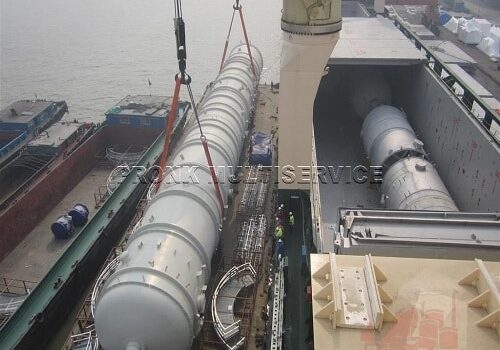 Our esteemed partners in the global market.
For further inquiries please connect with us by clicking the link.