Turbine Packing and Transportation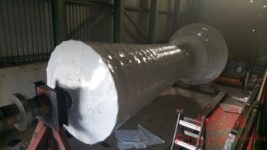 Pronk Multiservice successfully completed an other turnkey job by fabricating the steel skids, multi-wrapping and Box packing of a 170 megawatt turbine in Amsterdam including transport and coordination of the skids to the port. The weight of the cargoes where from 85 up to 200 tons.
High value jobs done with high accuracy is Pronk's trademark.
Back