5 Benefits of Transporting Cars in Containers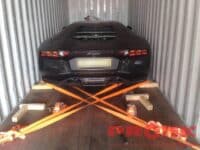 A significant number of vehicles manufactured around the world is exported to other countries. By far, sea transportation is the most preferred mode for global transport of vehicles. Traditionally, cars and heavy vehicle shipping are done through roll-on-roll-off ferries (RORO) or car-and-truck carriers. Vehicles are driven directly onto the RORO vessel and secured to the car decks. However, RORO's shipping geographical coverage is limited and their transport route network is not as wide as that of container shipping.
Another option for vehicle transport is containerization. Car carrier containers enable shippers to use a multi-modal network to transport cars from origin to destination.  Several types of rack, cassette and loading systems have simplified the loading and unloading process, boosting the growth of container car shipping. By using multi-vehicle racking systems instead of the traditional wooden racking system, shipping cars in containers has become simple. It helps in saving time and resources as forklifts or temporary ramps are not used in the process.
Loading a Car for Container Shipping
Following steps ensure safe shipment of cars in containers:
The car is driven into the container and positioned onto the wheel frames.
A combination of wheel chocks and lashings to various parts of the car are used to hold the vehicle firmly in place during transit.
Drain the fuel from the car. Disconnect the battery and alarm system.
Racking systems are adjustable so they can accommodate a combination of different sized and shaped vehicles.
With the first car raised and tilted into position, the second car can be neatly positioned under the first.
After loading all cars, the container is locked. It remains safely sealed until it is delivered.
 5 Benefits of Transporting Cars in Containers
Transporting cars in containers is faster, safer, efficient and more economical compared to other ways. Here are five benefits of transporting cars in containers: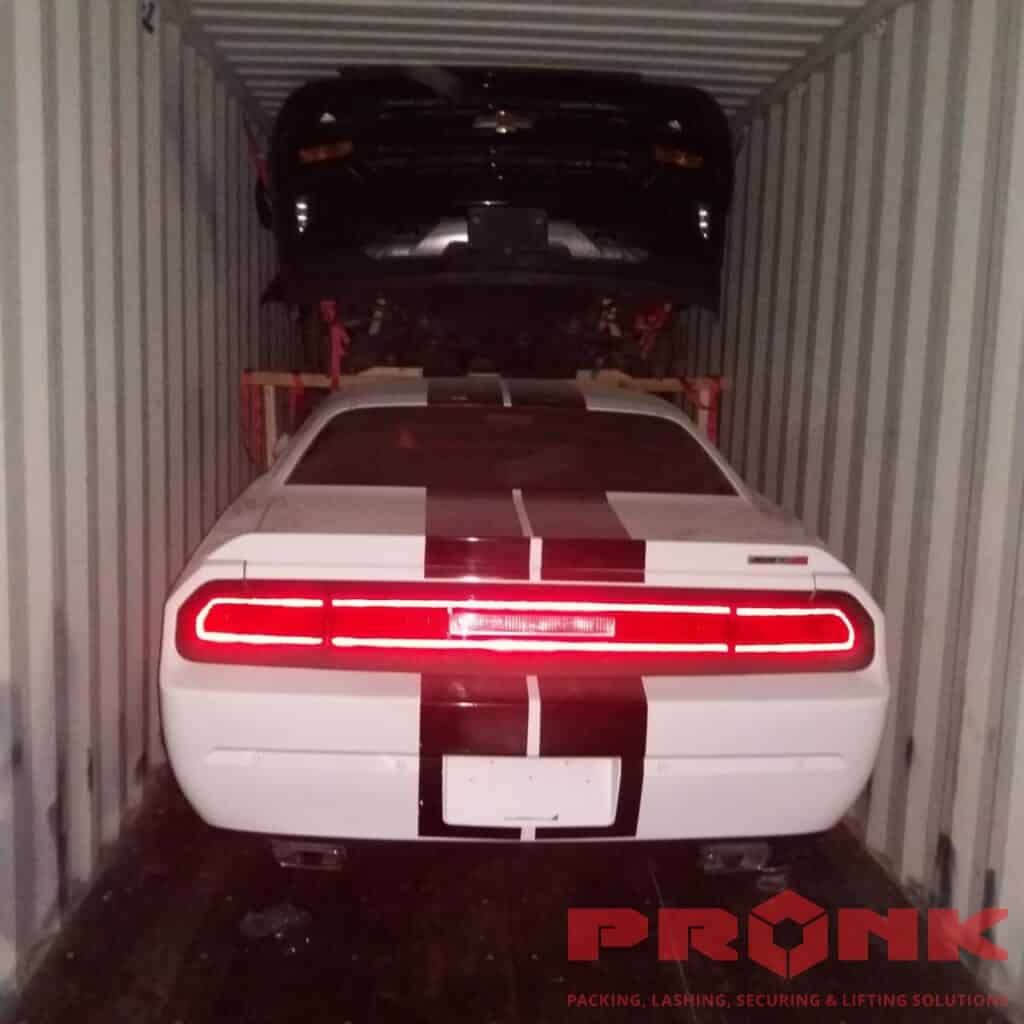 With innovative steel racking solutions, containerized shipping has become a more economical option for bulk shipping. The racking system can be removed, folded and re-used as it has an average working lifespan of 7-10 years. Compared to RORO ships, container ships have shorter journey time and more flexible routes to optimize delivery schedules. Containers can be shipped to further destinations easily using the intermodal network.
Some of the concerns while transporting cars through the RORO shipping method include accidental damage during loading and unloading and structural damage to the vehicle due to tight lashing or wrong tethering. By using the container and racking system, one can avoid reckless handling of vehicles during transit.
Containers are a very good way of keeping thieves away. Once the container sealed for the journey, its contents cannot be seen making theft of the vehicle impossible. Irrespective of the mode of transportation, containers ensure that cars are safe. Non-containerized cars are at greater risk of vandalism or theft while waiting at ports, depots and interchange points.
Protection from the weather elements
With the cars safely enclosed within the container, damage caused by weather elements is less. Meanwhile, vehicles transported through RORO shipping are at a higher risk of exposure to rough weather as they remain outdoors for a longer time.
For RORO shipping, insurance cover is limited as port inspection reports are not issued. In the event of damage, it is difficult to determine when the damage happened. For containers, not only the full value of the shipment is insured, but each item contained within the shipping container is insured.
 In Conclusion
Benefits such as shorter transit time and the ability to deliver to more destinations have made shipping of vehicles in containers beneficial for businesses.
Back