5 Benefits of Using Corrugated Packaging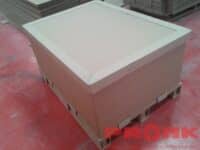 Consumers always expect quick and safe delivery of their goods whether it is from an online shop or a brick-and-mortar store. Good packaging not only ensures safe delivery of the product but also promotes brand identity and increased sales for the seller. With global online sales expected to be over $5.5 trillion in 2023, corrugated packaging has become a desired choice for safe delivery of products by many retailers. The increasing e-commerce retail sales is the main cause ofthe demand for corrugated packaging, which already fills 80 percent of the e-commerce needs. The recent developments in digital printing technologies and customization through digitally-printed graphics have made corrugated packaging an attractive, affordable and a better option to engage customers' interest.
What is Corrugated Packaging?
Corrugated fiber board, also known as combined board, has two main components—the liner and the medium. It is made from a combination of two sheets of paper called liners glued to a corrugated inner medium called fluting. The air circulating in the flutes serves as an insulator that protects against temperature variations. Both liner and fluting are made of heavy paper called container board. The three layers put together forms a series of connected arches that can support strong weights. This structure gives the corrugated board considerable rigidity, resistance and strength. Corrugated fiber board is the most commonly used shipping material because it is cost-effective, lightweight, functional and versatile.
There are many types of corrugated material, each with different flute sizes. Corrugated boards can be bent to form a wide variety of shapes and sizes which can be then used as packaging material. The corrugated packaging industry is growing at around 3.7% annually and is estimated to reach $300 billion by 2023.
Environmental sustainability, economical and light weight packaging are major market drivers for the increased use of corrugated packaging. The food and beverages and e-commerce industry are the largest consumers of corrugated packaging services.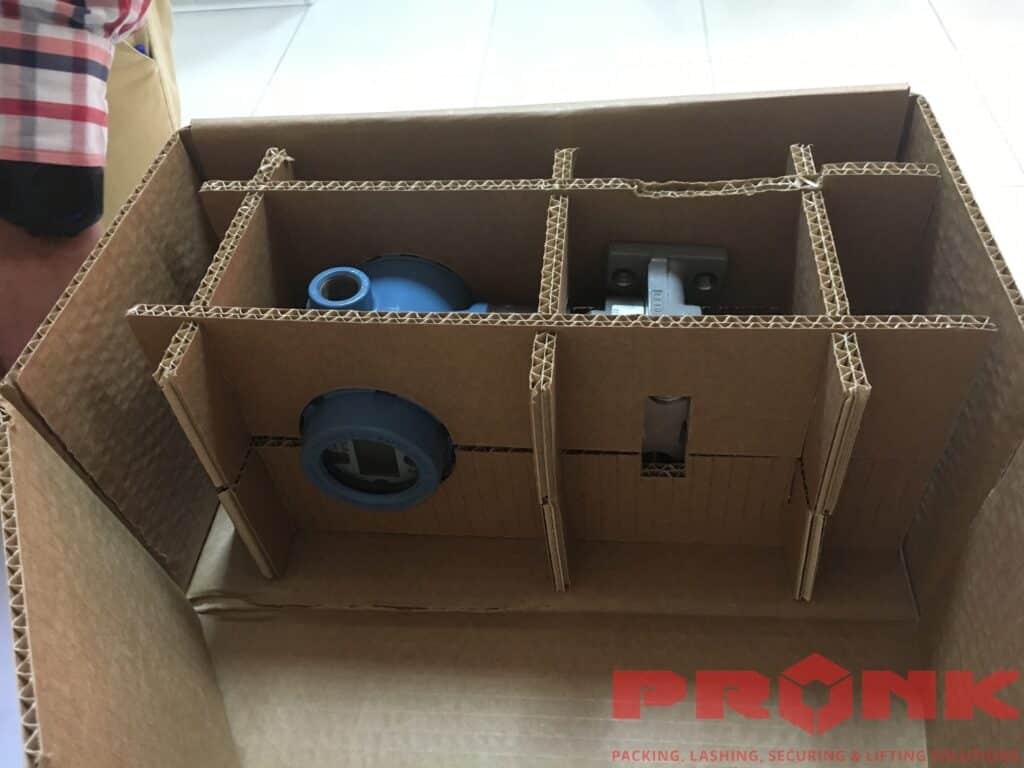 Here are the 5 benefits of corrugated packaging:
Corrugated packaging is one of the most common and inexpensive packaging solutions available in the market. It is light weight which can further lower the shipping costs. It can also be recycled and reused if needed.
Corrugated boards are highly customizable. Along with various graphics and printing options such as litho, digital and screen printing it becomes an effective form to market, brand and promote a company. Corrugated packaging comes in all sizes and can be adjusted into different shapes to make it a perfect fit for any product.
Corrugated packaging is made of biodegradable material and can be recycled and reused. It consists of a high percentage of recycled components making it easier and faster to manufacture. In an effort to minimize carbon footprint, wood for paper pulp is acquired from fast-growing renewable trees from sustainable forest plots.
Compared to other packaging materials, corrugated cardboard boxes are great for stacking and storage. The cushioning quality and stacking strength of corrugated packaging prevent damage to products in transit and storage. Stackable packaging is desirable when products need to be stocked in a warehouse for a longer period.
The multi-layered design of corrugated packaging gives stable cushioning to products during transit. It also acts as a barrier to prevent the formation of moisture and bacteria within the packaging. Depending on the amount of protection that is required you can choose corrugated packaging in varied sizes and thickness. Corrugated packaging is also used to protect and transport fresh produce.
Conclusion
Corrugated packaging offers a flexible and cost-efficient method to protect, preserve and transport a wide range of products. Due to its light weight, biodegradability and sustainability features, it is used across industries. Since corrugated packaging is available in a wide range of shapes, sizes, designs and colors, they are among the most preferred packaging solution around the world.
Back