The Top 10 Industrial Packaging Trends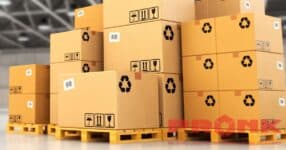 The growth of e-commerce has led to the increased application of industrial packaging in sectors such as food processing, pharmaceuticals, logistics and manufacturing. The rigours of the COVID-19 pandemic have forced packaging stakeholders to adapt and bring to fore greater agility in their packaging solutions. Towards this, the packaging sector has witnessed a rapid uptake of automation and innovations. With companies rushing to find workarounds, many new trends are accelerating the packaging sphere.
Safety concerns surrounding the use of reusable plastic has led to greater utilisation of single-use packaging solutions. As the landscape continues to witness a surge in e-commerce dynamics, logistics brands are stepping forward to placate consumers for environmental sustainability and consumption.
TECHNOLOGICAL DISRUPTION
Industrial packaging will witness a blitzkrieg of emerging technologies such as Artificial Intelligence (AI), Internet of Packaging (IoP), Augmented Reality (AR) and Virtual Reality (VR). The connected package with QR codes and NFC chips that reveal the product-related data on being scanned has attained significance. These help in improving packaging design and experience.
PERSONALISED PACKAGING
Logistics companies are moving in a frenzy towards the customisation of packaging. The trend is expected to have a far-reaching impact in 2021 as many packaging companies believe that personalisation will have a very strong influence on their brand image. Personalisation enables logistics companies' brand image to stand out among that of the competitors and helps in connecting and resonating with customers' interests.
GREATER PRODUCTIVITY
Packaging solutions are expected to witness a major shift towards greater operational efficiency. Logistics companies and brands are taking a back step from the conventional SKU proliferation trend. The focus will now be more on the reduction of SKUs to decrease the need for equipment changeovers. Efforts will be pioneered towards locating packaging production units that are closer to reduce the overall transportation costs.
EMPHASIS ON AUTOMATION
Packaging lines will see an accelerated shift towards automation driven by factors such as worker safety, labour shortage and manufacturing speed. The use of robotics to handle packaging and kitting will change the face of the packaging landscape.
In an attempt to reduce manual labour, smart logistics manufacturers are resorting to automated systems that help in cranking out millions of cartons from the packaging line. These automated systems help to assemble goods at low costs and in a fraction of the time for cartons and packaging material that is produced manually.
REAL-TIME ANALYTICS
For packaging to fulfil all obligations of productivity and operational efficiency, sensors will be introduced into packaging lines to collect meaningful data. The data will then be displayed on dashboards for maintenance crews and operators to identify repair variations quicker. AI will help to sift through the vast catalogue of data and will also conduct a thorough analysis to hone productivity.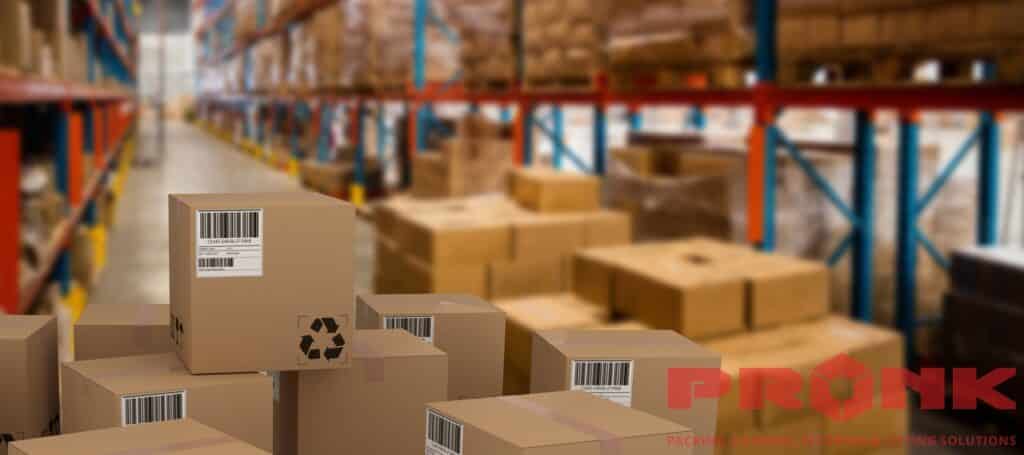 REMOTE WORKING
Many packaging and logistics companies are shifting towards the remote work culture and operability due to stringent COVID-19 work mandates. Increasingly, machine operators and vendors are unable to provide timely services to keep the packaging lines up and running, making remote working a necessity. Bottlenecks in packaging will be quickly obviated with the help of smart glasses and AR. These advancements can help to suggest repair work on packaging lines if any.
SUSTAINABILITY EMPHASIS
The demand for eco-friendly packaging will pave way for packaging companies to produce environmentally safe materials. Reusable packaging will take a backseat and a quick shift will be seen towards single-use products. While this may increase the costs of packaging, it will greatly enhance companies' quest for sustainability. Along with climate change, environmentalists also fear the impact of packaging waste on the environment. Newer environmental regulations and producer mandates will find greater acceptance to promote sustainability. Schemes to control packaging waste will see a rapid influx and federal measures will be instituted to ensure consistency across nations.
PACKAGING CONVENIENCE
Customer convenience has been one of the key factors driving packaging trends in the year 2021. Enhancement of visual experiences such as product sturdiness and ease of use are key developments in a market rife with competition. With the proliferation of retail channels, packaging will be easier to use in a rapidly growing e-commerce sphere.
SUPPLY CHAIN INTEGRATION
Supply chain integration calls for better integration of packaging functionalities. This is done by streamlining the packaging process to one partner for managing logistics and packaging. This helps to circumvent difficulties owing to error delay and damage. Using only one or two partners for warehousing, packaging and distribution can help in enhancing the volume of the shipment.
SECURITY AND TRACEABILITY
With the increasing number of cases of theft and counterfeiting, there is a need for greater traceability. Improvements in packaging can help in overriding this through innovation such as tamper-evident closures, smart identity marking systems and real-time tracking and tracing.
With modern packaging becoming more and more ubiquitous, logistics companies at the helm of affairs must deliver packaging solutions at low cost and a range of applications.
Back