Types of Cargo Damage in Container Shipping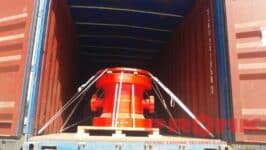 Container shipping uses global standardized containers that allow the transportation of cargo by rail, road, and ship easily. The containers are available in a range of types and sizes and as the container need not be opened until it reaches its destination, the cargo remains safe and secure. Container shipping helps to reduce transportation costs and prevent damage or theft of cargo.
What Is Cargo Damage
Proper loading or "stuffing" of containers is very important to the safety and stability of the cargo, container, and transport vehicle being used. The movement of cargo often involves a long duration of travelling time and various modes of transport while being exposed to various environmental factors which can cause damage to the cargo. While utmost care needs to be taken to ensure the safe delivery of the cargo to the final destination, accidents can occur, leading to damage to cargo. Cargo damage may happen at any stage in a shipment cycle. By understanding the various types of cargo damage and how it can be avoided to reduce cargo damage would be the first step in ensuring safe delivery of cargo.
Types and causes of cargo damage
The container is physically handled at multiple locations by different parties before reaching the final destination. The most common reasons for cargo damage are water damage, damage due to improper lashing, stuffing, and mishandling of the container while loading and unloading the container.
There are five types of damage that are classed as being 'cargo damage':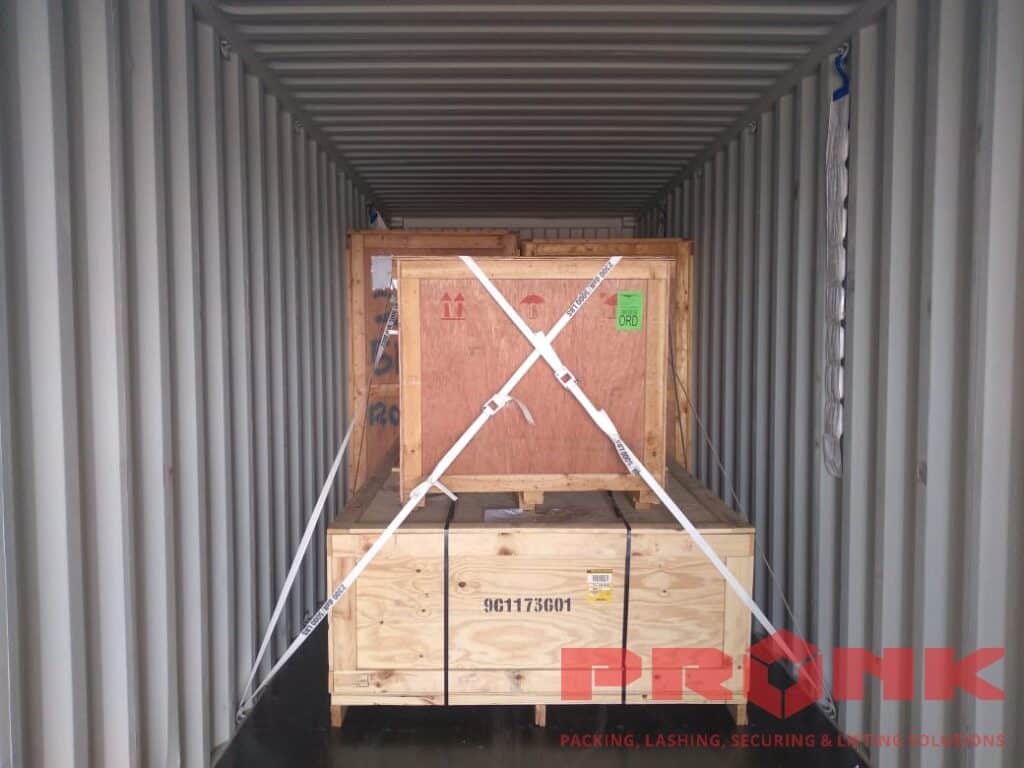 Physical damage is when cargo is damaged due to dropping, bumps, rolling, breakages, being knocked during transit, etc. Most physical damages are caused due to poorly planned stowage which includes lack of proper lashing, dunnage, or chocking materials being used.
Wet damage occurs when the cargo is exposed to water, wet conditions, and seawater ingress into the container. Cargo is often moved through different climatic zones due to which moisture within the container condenses into water droplets and causes "container rain" and damages the cargo. This can also result in the rusting and corrosion of the container walls.  It is caused due to the lack of proper desiccants, ventilated containers, damaged sealing gaskets, holes in the container, and flooded ship holds.
Cargo can be contaminated through pollution, poisoning, inadequate cleaning, or exposure to weather elements rendering it unusable. Contamination can occur in both liquid and solid cargoes. It is caused due to improper storage of cargo before shipment, inadequate cleaning after a previous cargo, or lack of proper separation of goods in the same cargo space.
A refrigerated container or reefer is a shipment that requires the temperature to be controlled, monitored, and maintained within specific limits for the transportation of temperature-sensitive cargo. The cargo damage could occur due to reefer equipment failure, improper setting of temperature, improper stowage or mishandling, power failure, and lack of proper air circulation.
Infestation damage is caused by the presence of insects or animals, especially rodents in a cargo. Infestation damage can also lead to contamination damage due to the presence of droppings, parasites making cargo unsafe and unsuitable for further consumption. The damage can also cause delay of cargo as health authorities will need to inspect the cargo.
How to prevent cargo damage
Damaged shipping containers can cause great financial and operational losses to the shipper. By implementing preventive measures one can reduce cargo damage in the container.
Few preventive measures which can be taken are:
Use the correct type of container depending on the cargo
Proper usage of lashing and dunnage material to restrict the movement of the cargo within the container
Plan the stowage and distribution of weight of the cargo in the container
Ensure containers are cleaned properly to avoid contamination
Consider climatic conditions keeping in the mind the physical route of the cargo and take adequate precautions to prevent damage
Ensure that the doors of the containers are well sealed and rubber gaskets are present.
Ensure that reefer container has a valid inspection certificate and proper temperature management
Below 5 Types of Cargo Damage Infographics. Click Here to download.
Back