Maritime Safety Explained–Lashing and Securing Deck Cargo Effectively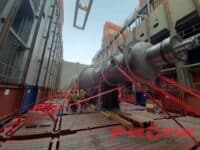 Cargo loading in harbor is done when the ship is relatively upright, with a trim astern. Whilst at sea, winds and motion can pose an imminent threat to ships carrying cargo such as container ships. Without proper lashing and securing, cargo can easily get damaged and hamper the vessel's structure, leading to humongous losses. Such situations can be easily circumvented by planning and upholding container safety through proper lashing techniques.
Why Cargo Damage Occurs?
Here are some reasons for cargo damage that deserve scrutiny:
Unforeseen weather conditions: High wind speeds and stormy weather accounts for one of the biggest reasons behind cargo damage. Inability to understand the ship's structure or failure to predict the weather can damage cargo.
Inadequate knowledge of regulations: Many new rules and regulations have been introduced for cargo lashing and securing. Failure to adhere to these can lead to cargo losses and damage.
Bad cargo handling practices: Shortage of personnel and inefficient paperwork can lead to shorter turnarounds thus impacting the way cargo is lashed and secured.
Mishandling of cargo securing gear: Not understanding the proper use of ropes, lashings, screws and grips can lead to wear and tear of cargo.
Ship structure: The overall structure and design of the ship can impact cargo work.
Also Read: All About Cargo Securing and Why It is Important
Best Practices for Securing Cargo
Many new strategies for cargo securing have been introduced, paving way for better cargo management on container ships:
The new practice of tighter container stowage can obviate the need for extensive lashing and securing.
Securing and lashing many units together into one block enhance their sea safety.
Tauter and shorter lashings hold the containers better. Bulkier and heavier containers should be secured together.
Securing of independent lashings to strongholds as per the structure, length and breadth of the ship.
A newer method adopted for lashing is to keep multiple lashings under equal tension. Lashings having different tensile strengths should not be integrated.
Also Read: Ship Loader Lashing With 16mm Steel Wire Rope
Cargo Securing Arrangements for Dry Cargo
Many types of securing and stowage equipment are being used for containerized cargo and understanding these is necessary for the prevention of loss and damage to cargo. Anti-skid flat boards are frequently used to enhance cargo friction to prevent slippage. A structural modification such as a steel framework for a bulky and unwieldy piece of cargo can help to secure and stow the container cargo safely.
Also Read: Lashing, Securing and Packing of a Helicopter Fuselage for Air Freight Shipping
Basics of Safe Slinging
Slinging cargo while loading is an important aspect that needs looking into. This means that the load should be as secure in the air as it was on the ground. All loads must be satisfactorily secured by slings. Pendants or lugs are efficacious in lifting and slinging heavy containers. Wired slings when carefully wrapped around containers during loading can minimize damage to containers. Slings and lashings must be properly attached to the cargo, ensuring that manufacturers' instructions are followed to the tee. Pivoting points should be as close to the vertical as possible to facilitate a clean lift by the crane.
Also Read: Sea-Worthy Lashing and Securing
Principles of Cargo Slinging and Container Lashing
Loss of containers at sea costs shipping, logistics and cargo companies millions of dollars every year. This issue can be circumvented by following time-tested principles of cargo securing and container lashing:
Cargo securing and stowing should be done in a way to minimize injury to personnel and risk to cargo.
Stowage should be done as per the book following proper procedures and guidelines as laid down by the law and by the manuals.
Proper training of personnel commissioned to handle cargo is imperative.
They should also have a good working knowledge of the cargo securing manual.
All decisions about stowage and lashing of cargo should be taken keeping in mind weather conditions prevailing at sea. This will also impact cargo positioning and securing arrangements.
Safety inspection and replacement of faulty cargo securing equipment should come with the authorized certification from the testing bodies.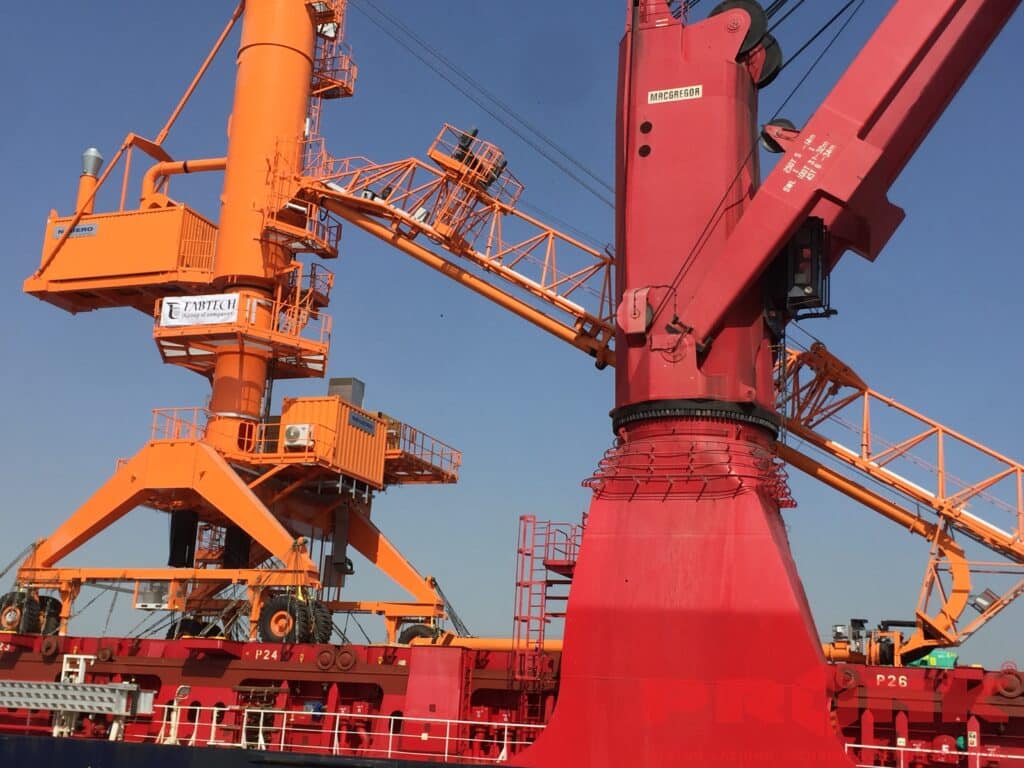 Back